KeryFlex Frisco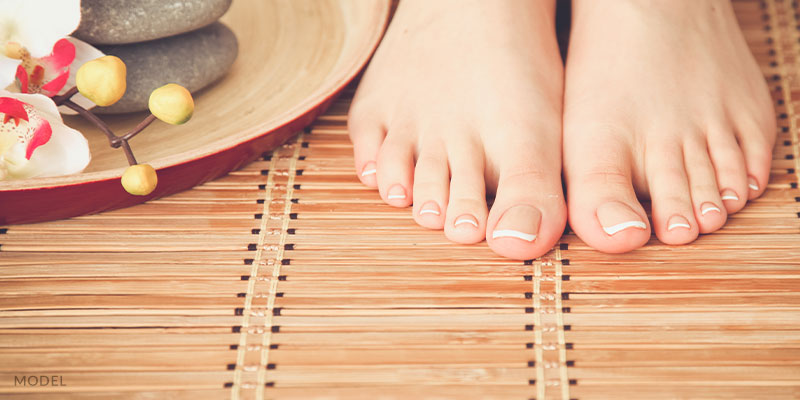 Sometimes Frisco podiatry patients find that their toenails just don't cooperate with them. Whether they've had a toenail damaged by fungus or trauma or are just genetically predisposed to toenails that look malformed or damaged, many of RNV Podiatry's Dr. Verville's patients ask her if there's anything that can be done to improve the structure and appearance of their toenails
Now there is.
RNV Podiatry is now providing Frisco patients with KeryFlex Nail Restoration treatments. This completely painless, in-office treatment restores the appearance of your natural toenails.
How Does KeryFlex Work?
KeryFlex is a unique solution that helps Frisco residents restore the appearance of their toenails by:
Adding a composite resin to existing toenails to help provide a flexible, yet durable, non-porous nail
Allowing your remaining natural toenail to grow
Providing Frisco podiatry patients with an immediate cosmetic improvement
Still allowing you to get pedicures by being completely unaffected by nail polishes, acetones, and even detergents
The KeryFlex Process with Frisco Podiatrist Dr. Verville
When you come to Dr. Verville's RNV Podiatry practice for a toenail restoration, you can expect:
Your damaged nail to be trimmed and filed down as much as possible, perhaps even with an electronic file
Application of the bonding agent and resin on the nail that's being treated
Use of an ultraviolet light to harden the resin
Molding and filing the nail to an aesthetically pleasing shape
Application of a sealant which is cured once again with an ultraviolet light
All in all, the entire process can be completed in as little as 30 minutes!*
Getting Started with Dr. Verville
If you're ready to repair and restore the shape of your toenails, then it's time to give Dr. Verville a call.
To schedule an initial consultation, call RNV Podiatry today at (214) 385-8822.
*Individual results may vary.